Picking up right where we left off with some tips to enjoy your singleness...
Choose a day weekly and take yourself out on a date. Yeah, you heard me right. Take your fine self out.  Pick a great seat and have a meal by yourself with a book or a movie. Now, I would like to assume that like me you like quiet places (coffee shops or restaurants).
Do your research and find places that are not so crowded and enjoy your own company. Some of you have never considered this probably because you don't know if you  like being in your own company.
But question is if you don't like your own company, who will? Are you only going to go out when you have company? I am sorry but if that's the case, it should change.
Give yourself what you desire. I know eating out can be pricy sometimes but really it does not have to be an expensive meal. You could have tea and an accompaniment at less that UGX 25,000. I am not saying spend 25K every week, some weeks it could be Yummy's ice-cream at 7k other times Fresh Jesa blueberry yoghurt. It is not that deep, do not be stingy with yourself!
Visit galleries and places that inspire creativity. I feel like this is self-explanatory but maybe I could start with my office space. We have a gallery on the premises and best believe you'll be amazed at what talent this country harbors.
I am tremendously blessed to work in an environment where one can will never lack inspiration or beauty unless you deliberately choose not to stop for a second and look. The place I'm talking about is MoTIV UG. You could also visit the Uganda Museum and several other galleries within Kampala or where you live.
Travel...wherever you want to go. Do not be limited by not being in a relationship. If you want to save for a trip, save and go. One of the things I have sworn to do during this time is to travel. I know traveling can be pricy but it is absolutely worth it if well planned for.
You can even choose to go on one major trip annually and that will immensely refresh your mind. New places and new faces always have a way of making us experience God and his creation in a different way. Do not hold off traveling places because you feel like you should do that with bae. You are bae!
Get yourself on the road and go see the world. You can take trips alone but I suggest you gather resources and travel with friends because then it is more affordable and fun.
​​​​​​If you want to travel alone, that is also fine. Just make sure you are safe and your people know where you are and when you'll be back. Communicate.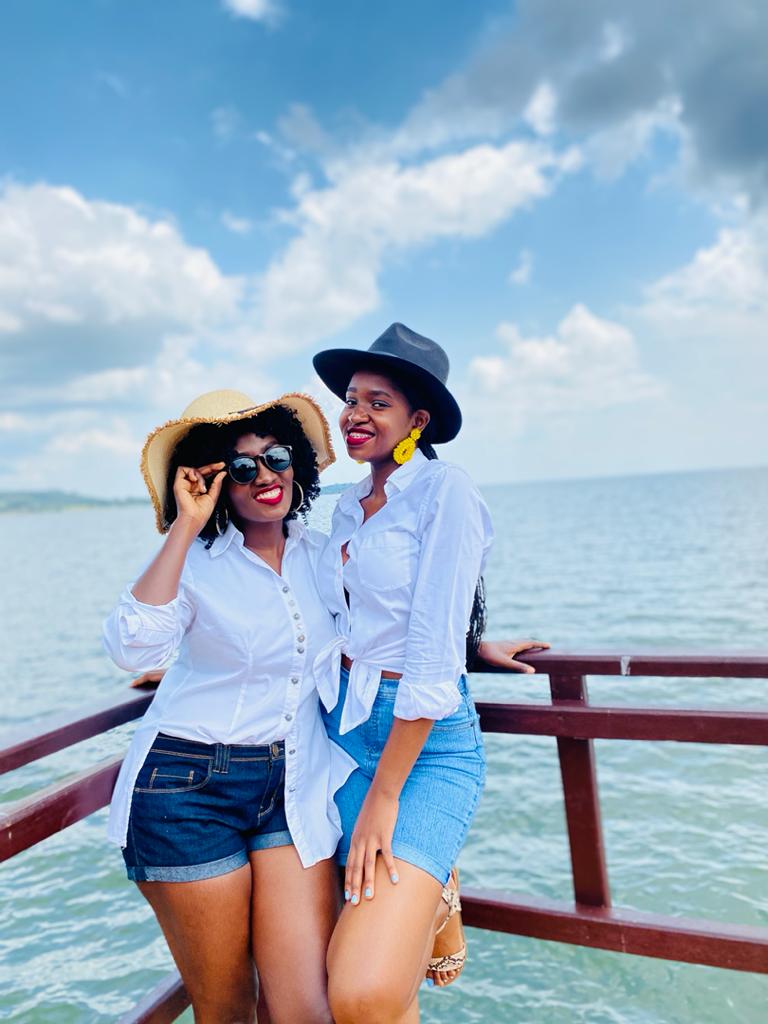 Lastly, find other streams of income. Now you know the Proverbs 31 woman had not less than 5 streams of income. The one thing our parents usually do not emphasize for girl children is the fact that we have the potential to build wealth and take care of those around us and ourselves. And yet, this is very possible.
It is easy to spend money but hard to make it. Well, at least for most people. And as you can tell already, most of the things I have talked about need money to happen.
That means if you only have one stream of income, it is most likely going to be hard for you to tithe, save, pay your bills, help those in need, buy your basics, take care of your family and buy flowers or a pet, travel places, take yourself out regularly and so on.
Find ways to make additional income to support the life you are building. Otherwise, you are going to find yourself frustrated.
Remember your single season is very important and it is not a phase you just run through in wait of prince charming to come save you and give you "the life". You are actually supposed to live a fulfilling life while single. 
Enjoy your season and before you get yourself into another relationship, ask God if this is the direction He wants you to take. Because let's face it, if you had asked Him about your last one, He would have told your what to do.
This is a reminder I have to constantly give myself. Not every guy that is nice to you is the ONE. Keep your mind in check. Remember you are just single, you are not alone!
Until next time,  XOXO