Picking up right where we stopped...
The Little Black/White Dress. This is the dress that you wear and you know necks are going to be breaking! LOL. When I say little, it does not mean that this dress should be indecent in any way. This dress white or black though I personally prefer black (because duh! Black is magic) will fit your body in all the right places. It does not have to be tight or loose. It just depends on the person wearing it and how they feel.
The feeling that you get is supposed to be, "I look like a million bucks and you can't tell me nothing, Period!" it is usually knee length or slightly above, it is comfortable and versatile meaning you can wear it in different ways with different shoes, different jewelry, bags name it. This could go to work events, parties, weddings, dates whichever you see fit. And depending on how well you love the style of this particular dress, you can base on it to get other similar dresses with a few variations but giving off the same vibe. Now this is how you slowly begin to build your wardrobe.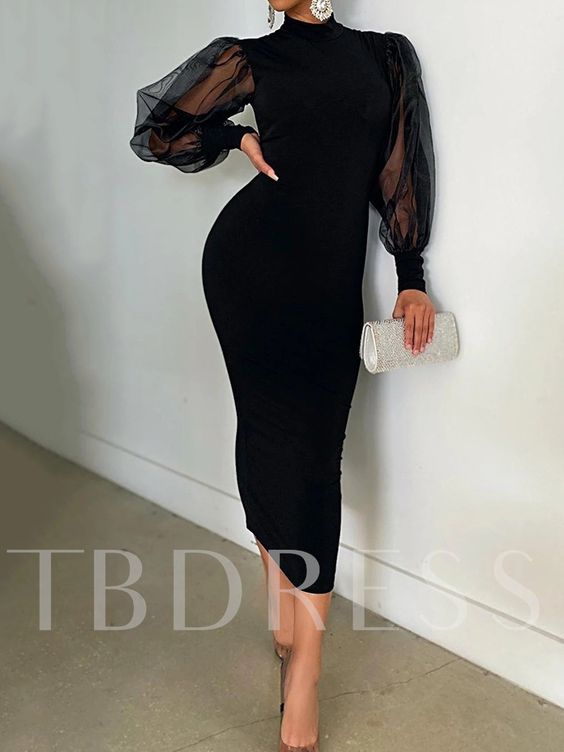 ​​​​​​
The dress pants. These are formal pants usually straight legged and a favorite for most corporate ladies. They come in all sorts of colors, styles and lengths. They are best paired with silk blouses, chiffon tops, cotton or lines button down shirts, camisoles (vests with tiny straps), turtle-necks and blazers for a more polished look. Honestly with this item of clothing, you might want to go with the basic colors first so that you can get a whole lot of range from your wardrobe for example black, white, navy blue, plaid (what we usually call checkered), emerald green and the different shades of brown (nude, peach, chocolate, caramel etc.). This will keep you from constant shopping for the same item. All you have to do is concentrate on getting different colored tops and you'll look like you have a whole new outfit every single time.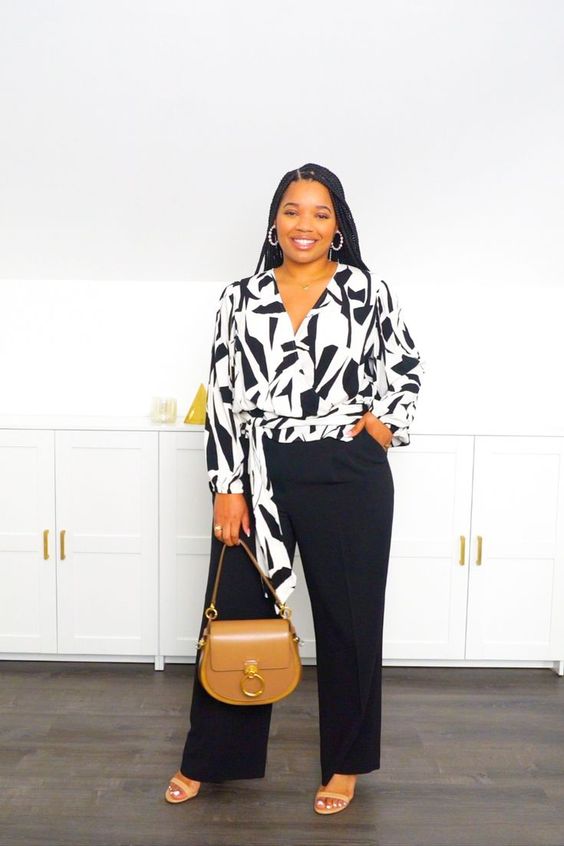 The enchanting long dress. I have not seen a single woman pull this off and look bad. It always hits the right spot. These are very tasteful pieces of clothing that come out once in a while but when they do, they'll stop onlookers in their tracks. They can't help but look because they are so regal, enchanting, sometime floral and sometimes block colors but with the cutest styles either wrap, open back and flowy.
They are the kind of dresses I usually envision wearing when I visit Rome or Greece. There is something exotic about them. They give you boat cruise, white sand, blue water vibes. They can be set aside for vacations, brunches, picnics, girls' day outs and when you want somebody's son to just fall all over themselves. Hehehehe LOL 

The striped Item. This is not a very popular item in the wardrobe but I can tell you this much; every woman needs an item in their wardrobe that is striped. A striped shirt, striped casual dress, a striped skirt, pants, top name it. These are usually very easy to style because they go with almost all block colors.
Picture this a striped white and blue shirt and a black pair of formal pants, beautiful isn't it? A striped white and pink off shoulder top and a pair of sky blue denim shorts for a beach day, magnifique! One more, a striped white and blue cotton dress, a rattan bag and yellow wedges- a breath of fresh air. See what I'm talking about? You can never go wrong with stripes.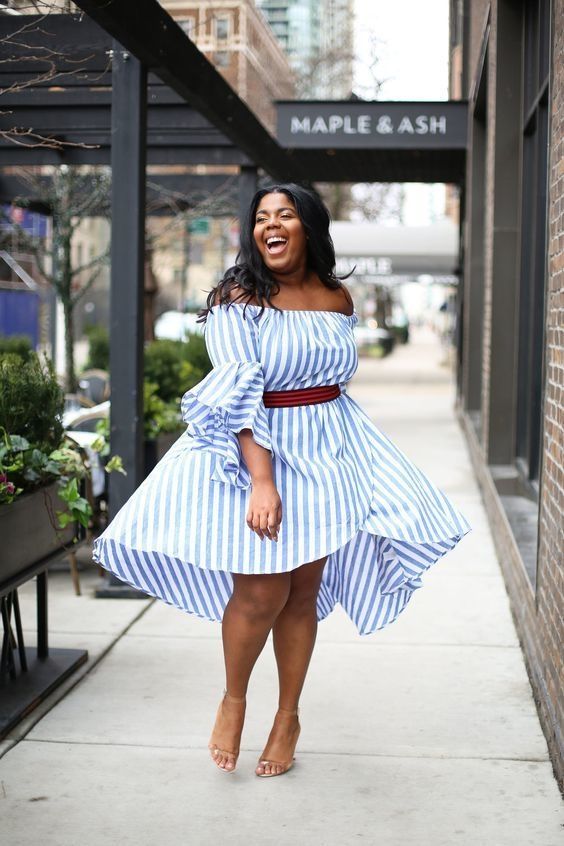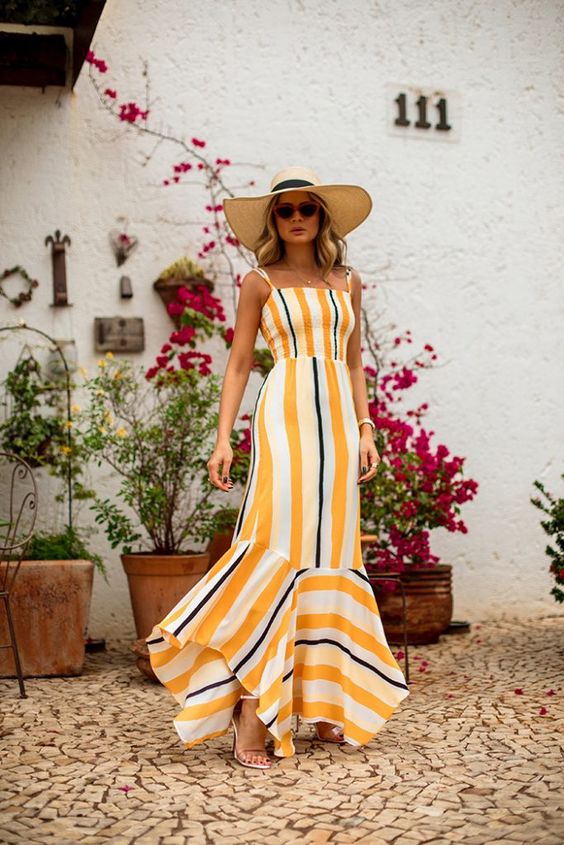 The printed item. This can polka dot (small or big), the leopard print, the cheetah print, the zebra print. All those prints. They are great in blouses, dresses and pants. But be careful. This may not be as versatile as you may think so as you pick this item off the rack, actively think of what items you could match it with in your wardrobe at home. The last thing you want to do is pick a piece that stays redundant for years in your closet. That is space and money wastage.

Skirts. These are almost similar to pants in the way you pick them. They will vary from length to style and color but I suggest you try on several before you make a final decision. Skirts are predominantly worn my women so take your time and choose a skirt that lights up your eyes every time you see it. Color is important because it dictated how many times you can style the same item. So keep this in mind as well.
Depending on whether you are short, medium or tall, you can decide which length suites your body type best but like I said, if in your mind you can pull it off! Then no further questions asked. This said, there is always going to be a style of skirt that you gravitate towards most of the time; this might be a wrap skirt, a pencil skirt, ruffled, midi-length, mini-skirt, draped and so many others. Choose your drink and let it refresh you!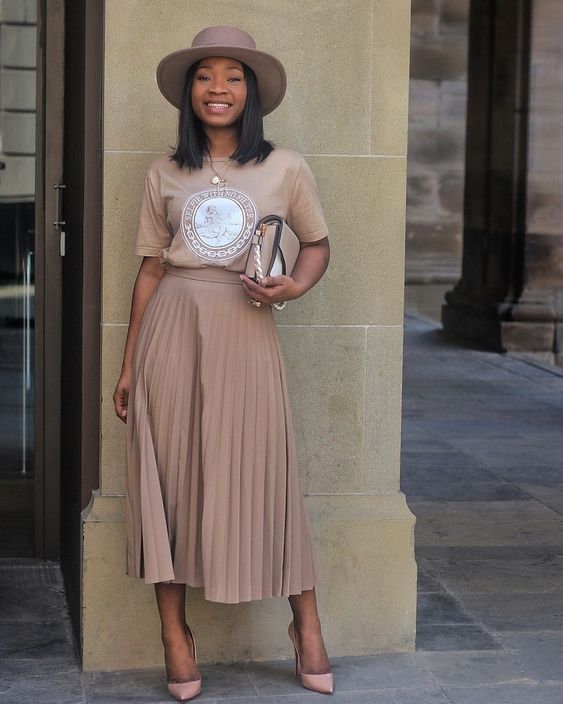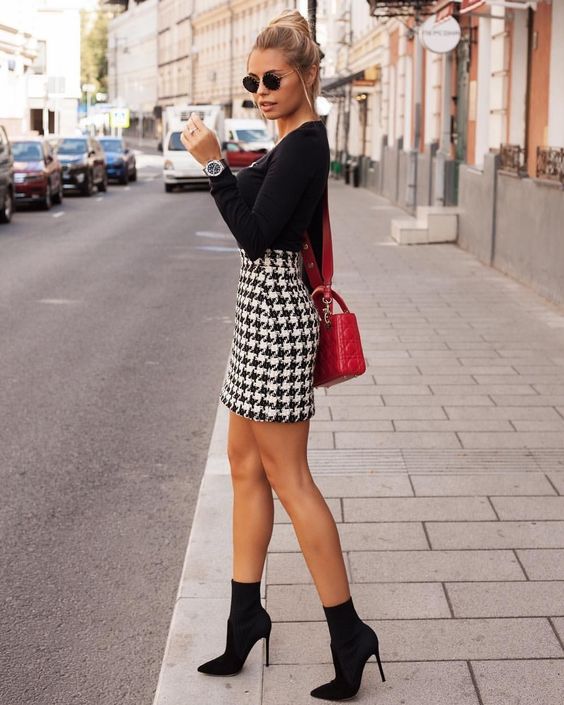 Shoes! My favorite Part!!!!!! Ehh where do I start?! You remember that challenge during lockdown where people were putting their shoes in a circular form to show us their range, yeah that's what comes to mind when I think of shoes. I wonder how many circles mine would make. It's been long time building my collection. First and most importantly, every woman should own a pair of heels. These can be stilettos, sandals, pumps etc. you just have to own one.
Heels are the one thing that men can't wear and all I can say is that they were made for the female form. The way a woman walks in heels changes, the way they stand or sit, the way they dance, the way the heels lift their back side, the poise- it's everything. Please get yourself a pair of heels. Go for colors that go well with everything – black, nude, brown, and maroon. And for beginners, take note of the height of the heel. Start small and build up your calf strength. It is very important that your heels are comfortable, we don't want to see you walking like a duck or stumbling every 5 seconds. It takes the beauty way. To build up your confidence you can wear them around your house until you get used. Practice makes perfect.

Other types of shoes; The block heel(perfect for work and running around formal events), the white and black sneakers (perfect for casual looks, they go with everything), the ankle boot( perfect for skinny jeans, leggings and above knee length dresses), the flat sandals( these come in all shapes and sizes- perfect for long dresses, pants and anything really as long as you are not going for a formal look), the flat closed shoes( now these could be pumps or oxfords- they are perfect for literally everything smart casual). I could go on for ever but these I would consider the 7 most important pairs of shoes.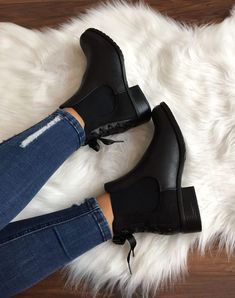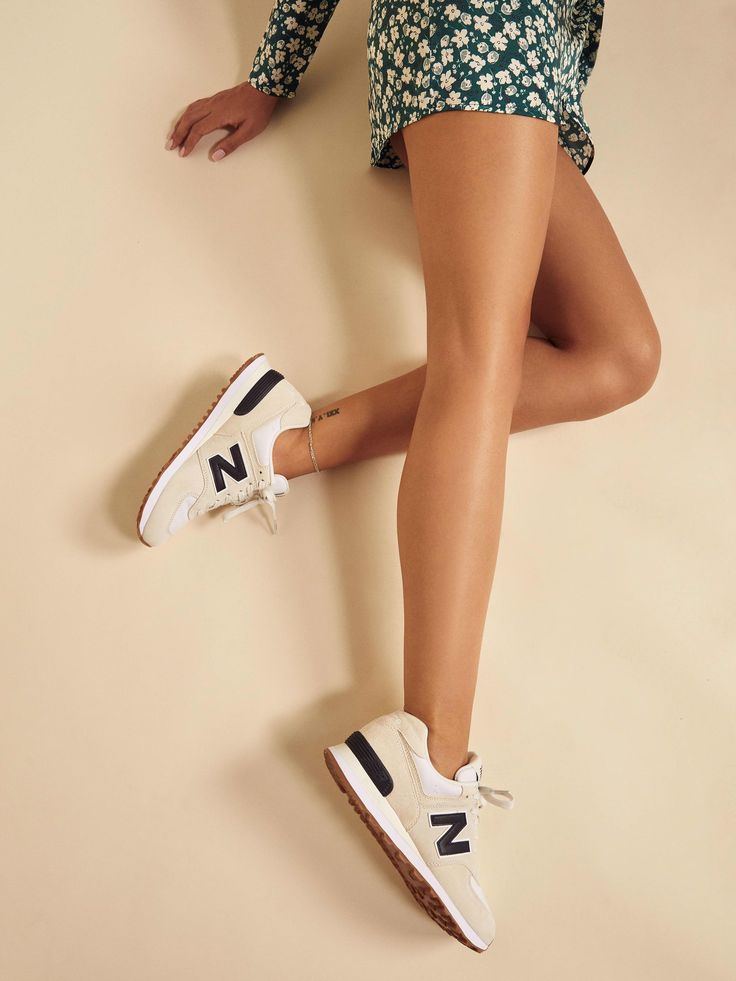 Accessories these include jewelry, watches, bags, sunglasses, trench coats, jackets, blazers and A CONFIDENT SMILE. I put smile in bold because nothing will look right if you are gloomy. Choosing the right outfit for your day or any occasion should come with joy because it speaks to your personal brand even before you open your mouth.
I won't say much about accessories because our styles vary but personally, LESS IS ALWAYS MORE! Pick classy pieces that go with everything and once in a while go for statement pieces like earrings and necklaces that will elevate your outfit. Decide whether you are a gold, silver or rose-gold kinda girl. It will ease your decision making. Avoid chunky and heavy jewelry and instead go for dainty timeless pieces.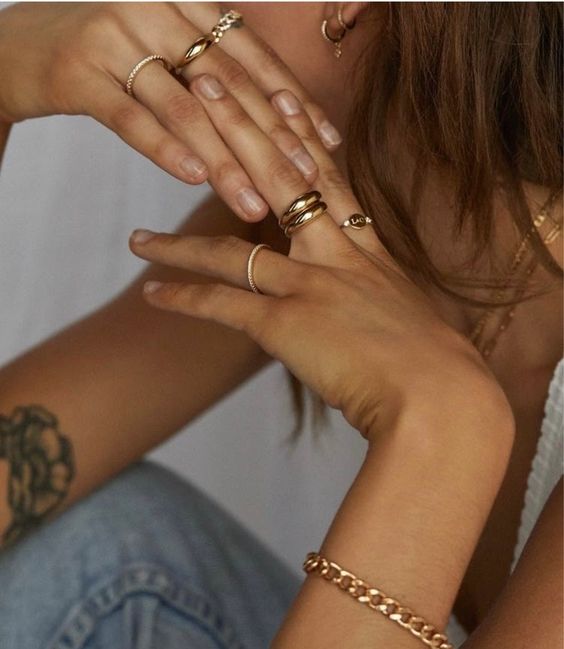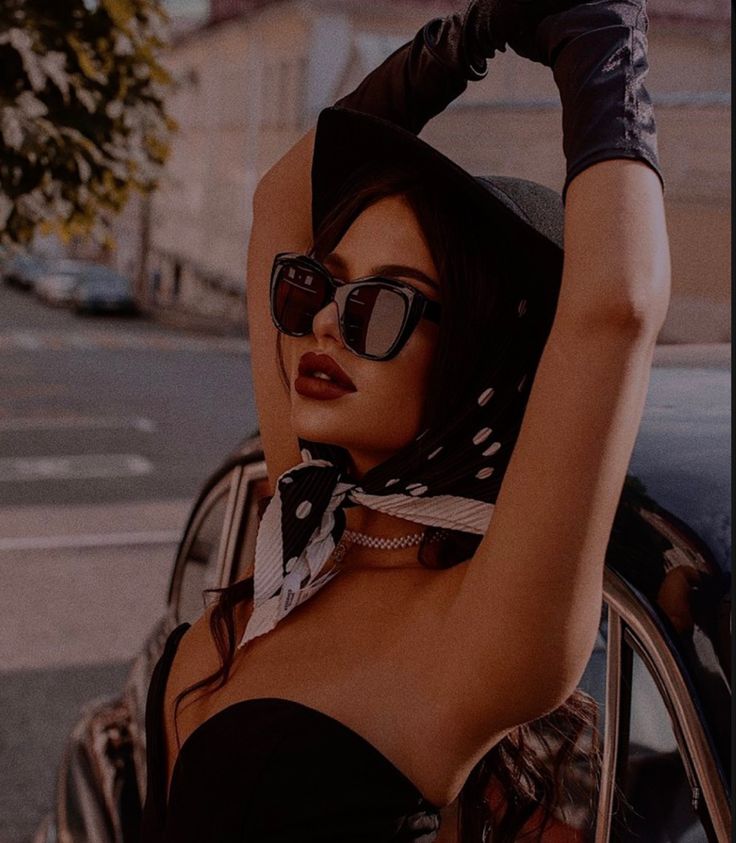 ADDITIONAL IMPORTANT TIPS 
Always have kempt hair. Personal grooming is so important. Whether you are wearing a protective style of your natural hair is our, keep it neat and well combed. Your crown is a point of attention, take good care of it.
 
Personal hygiene! This is all about body odour. I know this might seem obvious but please shower twice a day with a sponge and soap. I think it is TD Jakes who said in one of his interviews there is nothing more disgusting than a dirty smelly woman. But more to it really, who you are in private will eventually show up in public.

If showering before going to bed with no one watching is a problem, sooner or later showering while stepping out of the house might become a problem too. Ensure to keep all unwanted hair shaven off or trimmed down. This contributes to bad odour.

If you have spent a long time without talking and you want to have an up-close conversation with someone, please know that your breath is going to be unpleasant. Go rinse your mouth, drink some water and grab a mint if possible. Don't hit people in the face with your hot breath. Brush your teeth well and scrape your tongue. Your tongue is where all the bacteria which causes bad mouth odour collects so be sure to eliminate that. If your odour comes from a deeply rooted gut issue, please take detoxifying smoothies and juices or better yet, visit a doctor. Having bad breath will render your cute outfit null and void. Let your aura be inviting not appalling. Also, keep your lips hydrated. It is not okay to have cracked or ashy lips. Invest in a lip balm or lip gloss.
 
Don't spend all your money on clothes and shoes. I know we women can be very impulsive buyers but keep in mind that you want to be financially responsible to yourself and your loved ones. Set aside a time and budget when you want to replenish your wardrobe and stick to the figure on that budget. Try as hard as possible to not to overspend. Slowly build up your wardrobe to what you envision it to be. If the cloth has not "wowed" you initially, do not buy it. If you see something you love and have not planned for it, sleep over it and make a decision after 24hours. If you can't stop thinking about it, please go ahead and purchase it only if you have the money. If not, let it go. There are always more clothes on the market. But most importantly, you do not have to buy all the things I have mentioned at once. You can decide to add at least three pieces of clothing to your wardrobe every month or two until you feel there is no more need to shop.
 
Utilize Instagram and Pinterest. Find people who have the same body type as yours and study what they wear and what looks good on that particular body type. This will ease your decision making when it comes to shopping.
 
Do not wear wrinkled clothes. It just shows a high sense of irresponsibility. Don't do it. Pick your clothes the night before if you are usually in a rush in the morning and iron them well. Reach every crevice. It will elevate your look 1000%.
 
Undergarments. Invest in well-fitting undergarments that is bras, panties, camisoles, petty coats, and body-shapers name it. Formal pants are not going to look great on you with a very visible panty line cutting across your bum. Try seamless undergarments in such instances. If your bra does not fit right, that silk dress or blouse will look all sorts of wrong friend. 
 
 Invest in fragrances. Now that we have figured what to wear and with what, our hygiene is on point and everything else, let's go a step further and heighten the experience. Invest in body mists, perfumes or fragrance oils. These can be pricy or affordable depending on where you go to buy them so I suggest you do your research. Smelling great is the icing on the cake but you know the cake ain't nothing without the icing? So stay woke and endeavor to smell divine all the time. 
 
Yard Sales/Donations. Do not be the kind of person who keeps clutter. I have been this person in the past but I am well on my way to revival. I happen to keep my stuff really well and sometimes if you are like me, you'll end up with a bunch of cloths from 5 years ago which might still fit but absolutely do nothing for your current style. People evolve and as we evolve, our style evolves too.That mini skirt you used to like 5 years ago or even a year ago might not be hitting right anymore and it is okay to LET GO!

Let go of everything in your closet that no longer looks great on you so that you can create space for new items. Otherwise, your closet will always look packed and yet have absolutely nothing to great to wear. You do not want to be that girl from the movie scene who gets into her closet and sifts it so much looking for what to wear in that by the time they are done, the whole room looks like it was hit by a tsunami! If it does not put a smile on your face anymore, donate it so someone who might appreciate it or sell it off.
​​​​​Especially those dresses that you tailor for weddings or even braids maids' dresses. Girl, you know good and well you can't wear that thing more than twice. Why are you keeping it? Why is it still clogging up your closet space? Rent it out to a bridal shop or something and make a buck!
So, we've really talked more about the basics this time and if you guys need more, we can dive deeper into style but I think this is a good start. Everything starts with hygiene, then you can move up from there. Remember, there is absolutely no pressure for you to get everything right so fast but I know that as you progress, you'll become more aware of your body and what really suites it. Then every day is going to be a field day on Fashion Avenue for you. I wish you all the best as you revamp your look and remember to show up everyday as the woman you envision yourself to be! 

This has already become too long, Chao Bellas!
Part 3 & 4 is going to be for the gentlemen😂😎